Washing machine rental from £2.99 per week
TV Rental , LCD Rental , Tumble Dryer Rental , Washer Dryer Rental , Washing Machine Rental , Plasma Rental
Whether it be a Washing Machine, Fridge Freezer, Tumble dryer, TV or the latest LCD rental we at View Direct is your one stop on line shop. When your Washing Machine, Fridge freezer, Tumble dryer or genurally any of your appliances, break down it can be extremly inconvienient. Our mission is to give you the customer a service commitment that is unparalleled to any of our competitors. We normally call out to repair a faulty appliance within 24 Hours of recieving the call, if our engineer can not repair your washing machine or tumble dryer then we guarantee to replace it on the spot because our engineers always make sure they have a loan appliance on board. Appliance Rental makes sense because you will escape those expensive call out fees and incovienient wait for spares that is so often the case when a Washing machine or tumble dryer goes wrong, we always have you up and running the day we call out. One our our main objectives is to make your shopping experience easy and painless. You can order online or by phoning our call centre direct where one of our agents will be pleased to take your application. View Direct has been established for over thirty years and has a wealth of experience in the rental industry supplying and servicing washing machines, tumble dryers, Fridge freezers, cookers dishwashers washer dryers, lcd and Plasma television sets. We pride ourself on our service which has been fine tuned over the years.
Why Rent an Appliance
We here very frequently from customers saying that they are fed up with buying appliances wether it be a washing machine, tumble dyer, washer dryer or cooker that either go wrong or worse still when they try to get it repaired they either face a horrendous bill or are told that they will have to wait anything between 10 to 30 days for parts to be got which is clearly not acceptable.
This is where rental comes into its own. We guarantee to call out the same day if we receive the call before 10am and if our engineer is unable to repair the fault on site we will exchange the washing machine, fridge freezer tumble dryer cooker or washer dryer saving you having to book more time off work or being with out a machine, after all washing machines, tumble dryer, washer dryers, cookers and televisions are extremely important items in todays modern enviroment.
Are You In Our Area ?
Please enter the first 2 letters of your postcode below, to find out if we cover your area for rental of Washing Machines, Tumble dryers, Fridge freezers, cookers and TV's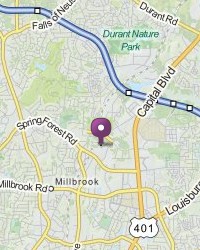 We at View Direct pride ourselves on our service and supply of Domestic Appliances for rental. We supply washing machine rental, tumble dryer rental, fridge freezer rental, dishwasher hire. We supply Gorenje, Zanussi. Bosch Hotpoint product on rental. It pays to rent because is you get a problem with you appliance we will call out to it with in 24 hours. If we are unable to repair your appliance rental then our service personnel will replace the faulty appliance. This saves you time and gets you u and running fast avoiding the inconvenience of being with out the machine or having extra time off work. If we don't have the part on the van well don't worry because our service personnel will still replace the washing machine rental, tumble dryer rental, fridge freezer rental immediately. View Direct has was created back in 1975 in Dunstable Bedfordshire. View direct quickly increased the area that is services by including Hertfordshire, Essex, Bedfordshire, Cambridgeshire, Northamptonshire Buckinghamshire London and all the home counties. View Direct rental has two shops located in Dunstable Bedfordshire. 13a west street, Dunstable beds lu6 1sl and units 4 & 5 Thames industrial estate high street south Dunstable beds lu6 3hl. As well as a rental showroom we have a sales showroom. We specialize in the rental market renting out washing machine rental, tumble dryer rental, fridge freezer rental, dishwasher hire.
TV, LCD, Tumble Dryer, Washer Dryer, Washing Machine, Plasma